Convenience Store In Cordova, AK
If you need a one-stop shop for basically everything, Laura's has been serving the Cordova, AK, area since 1994. In addition to having better coffee than most so-called quickie marts, Laura's is also conveniently located. Yes, Laura's strives to put the "convenience" in convenience stores.
Service With a Smile
At Laura's, you will always feel welcome. That is because our employees are genuinely nice people. So, don't be surprised to be greeted with a smile. It wasn't enough, though, for Laura's to become the best one-stop convenience shop in Cordova, Alaska.
In addition to offering everything from apartment rentals to liquors, wines, great coffee, and souvenirs, Laura's also offers excellent customer service. Convenience, product selection, service with a smile, and more are what you will find at Laura's. So stop by the next time you pass by for that quick cup of joe or just to say hello.
Explore a Little Bit of Everything
Every respectable convenience store or quick mart should have a little bit of everything. At Laura's, that is exactly what you will find, but the discoveries don't stop there.
Are you looking for a trinket, small toy, gift, or souvenir? Laura's has that. How about a snack, bite to eat, candy, drinks, or an adult beverage? Let Laura's serve you.
Guests, visitors, and those just passing through our great state of Alaska may want a more personal token or gift item. Laura's also proudly exhibits and sells handmade and locally made souvenirs and gifts.
For our neighbors and locals, if you forgot that one grocery list item this week, save yourself the hassle of making another trip and just stop by Laura's on your way home from work. Chances are good you will find what you need, and you will always find a good cup of coffee waiting for you, too.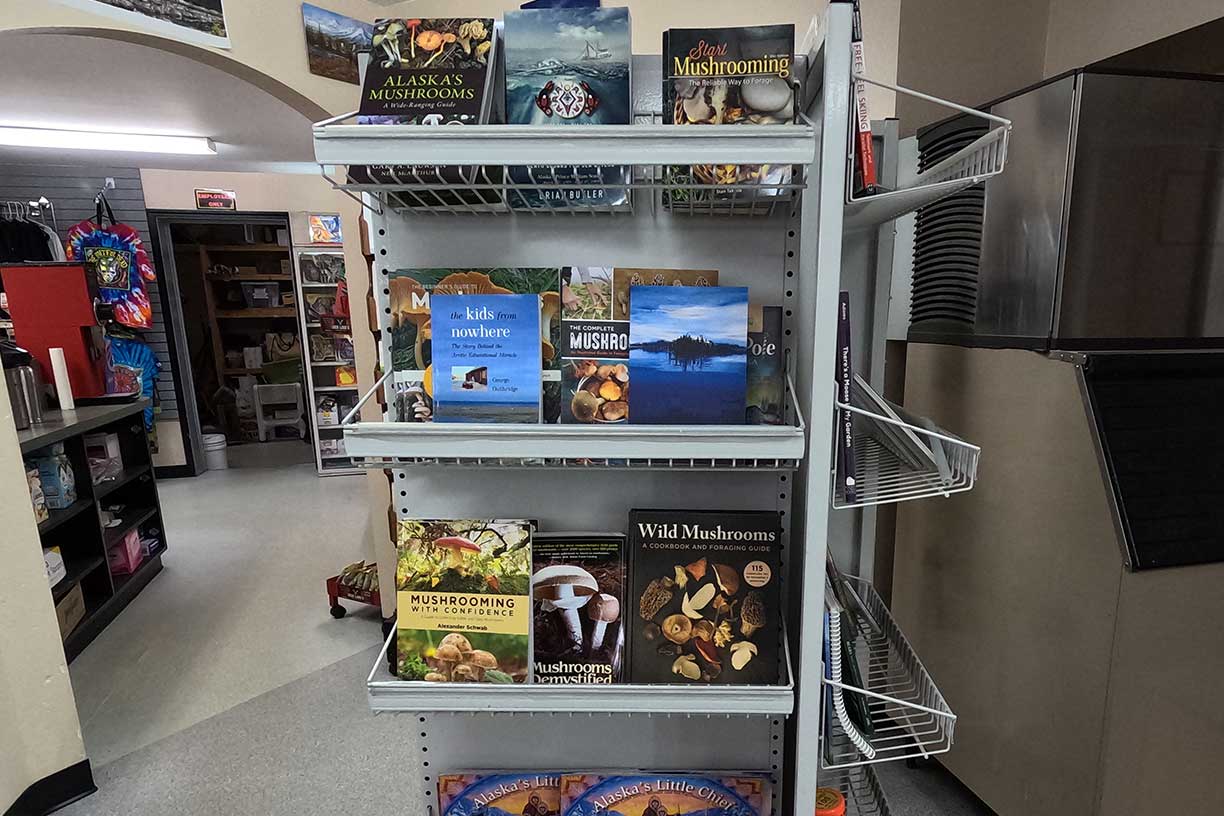 Welcome to Laura's Convenience Store
Here to make your life a little easier by making the little things more convenient, Laura's is here to serve you. Need that morning pick-me-up cup of coffee? Stop by and get a cup of Laura's coffee shop-quality coffee. Need a last-minute gift? Take a look at Laura's sweatshirt and hoodie collection.
Welcome to Laura's. We are Cordova's leading convenience store and your one-stop shop for all your everyday needs, and more. Contact us if you have any questions and thank you for visiting Laura's, where we appreciate your business – and you.